Awaken to the extraordinary life that is your birthright.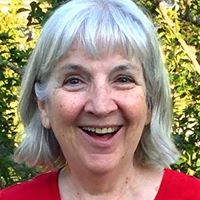 Do you…
Wonder how to live a more fulfilling life?
Wish for clarity about how to proceed?
I am honored to assist you as a trusted ally.
---
Using co-created sessions that might include energy psychology, psychosynthesis, astrology or tarot, I will guide you on the path to:
Fulfill your dreams
Remember what you know
Explore your options
Expand your possibilities
Discover your higher purpose
Own your power
Manifest your Divine destiny
Now is the time to take the next step forward on the path to a more aligned life.
Clare Goodwin has been joyfully guiding clients from around the world  since 1984. Here's what they have to say:
[Clare is] a healer who is filled with loving kindness, compassion, and knowledge. Her capacity to hold and nurture her clients abounds. Clare is a blessing to those she touches. – BSJ