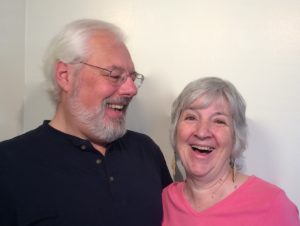 Cape Cod Laughter Yoga is run by Clare and Alan Goodwin, Certified Laughter Yoga Leaders.
Since 2008, CCLY has provided free Laughter Yoga sessions through the Falmouth Laughter Circle.
Meeting originally at the (now defunct) Inkwell Bookstore, the group now makes it's three-season home at the Gus Canty Community Center.
During July and August, the group meets outdoors at the Falmouth Bandshell in Marine Park.