MandalaMaker™ 3 Manual (Beta)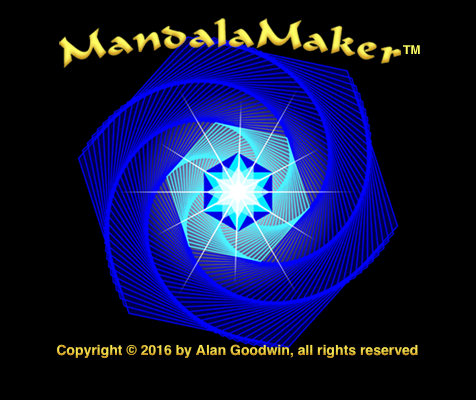 Version 3.0
Updated February 28, 2017
NOTE: This manual is a Beta version and is not complete.
Sections marked in red in the contents are under construction. Links may be broken or incorrect.

We expect to have the manual completed in first quarter 2017.
We are also in the process of creating a set of instructional videos which can be found at YouTube.
We will post additional videos as they become available.
To make printing the pages of this manual easier, you may wish to view it without frames.
In the meantime, if you have questions, please contact support at the address below.
For technical questions please check the FAQ before contacting support@abgoodwin.com